Super Whorian has multiple forms. The first form is simple. The hair gets pink highlights and the eyes glow bright blue. The Pride increases by 50 times.
-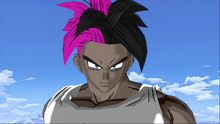 -
-
-
-
-
Super whorian 2 increases pride by 100 times. In this form the lips change color from the energy flowing through them, the Whorian also gains a tramp stamp on their forehead.
-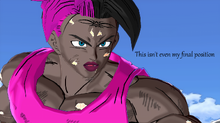 -
-
-
-
-
Super Whorian 3 increases pride by 400 times.The hair begins to enlongate and more of the skin around the face starts to lighten. The skin around the cheeks and lips is where the energy is most concentrated and this causes their color to brighten and become pinkish.
-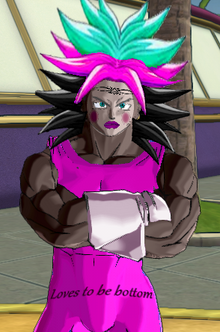 -
-
-
-
-
-
-
-
Super Whorian 4 form is unique in that it doesn't have a set multiplier. This form brings the user to their absolute natural pride limit. In this form a tail is grown for adult play reasons, mostly whipping. The eyes also appear to change dramaticly. You can see the energy flowing through them and radiating around them.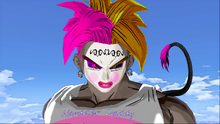 -
-
-
-
-
-
-
Super Whorian God form requires an orgy of Super Whorians to inject all of their whore power into the to-be God anally. At this level the body has so much energy it begins to glow gold and have a powerful visible aura around it of varying colors. The color depends on how gay or straight the user is.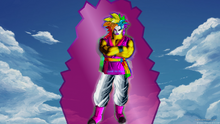 -
-
-
-
-
-
Legendary Super Whorian God form has only been reached by one, this form does not end and drives the user to pure insanity. The form has far too much pride for to handle with sanity remaining intact. The pride of this form can not even be imagined. In this form the aura is multiple colors and body grows to a massive size perfect for any occasion.
-
-
-
-
-
-
-
Known Members of the Whorian race that have reached the Super Whorian level: